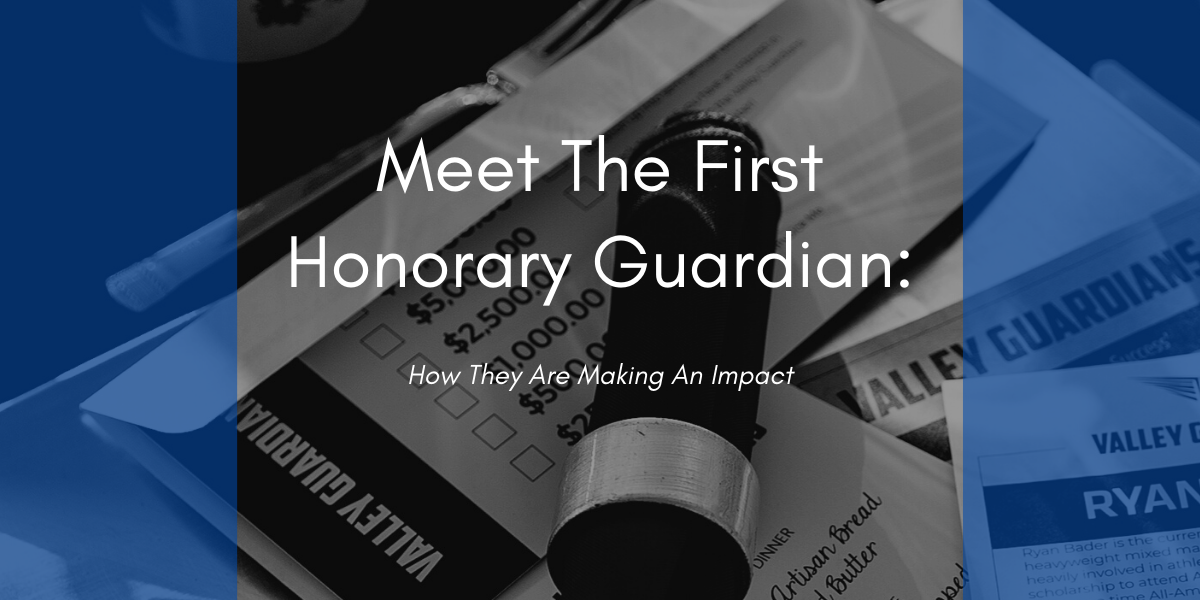 Once a year, at an exclusive invite-only event, The Valley Guardians, and their esteemed guests meet to raise money for children in the Valley. While most of the attendees are local, our Honorary Guardian travels over 2,000 miles away to come to this Phoenix charity event, and to make a difference in the community!
The Valley Guardians is a unique 501(c)3 organization that not only boasts a $0 dollar operating budget, ensuring all donations go directly to the children in the valley. The Valley Guardians charity events vary from year to year, from desert road trips, golf clubs, airport hangars, and private residences. These one-night charity auction fundraisers are unlike any other.  They feature Vegas performers, top-shelf drinks, 5-star meals, and a great cause.
The mission of the Valley Guardians is to help children in the valley by offering education, mentorship, and resources to arm them with an opportunity to achieve their full potential for success. Every single dollar raised at these events goes directly to help fuel leadership and educational opportunities, to help children of all backgrounds succeed. Our very first Honorary Guardian is someone who has shown extreme support for our mission since our inception, and continues to inspire those around them to find new ways to give!

Who Is An Honorary Guardian
The Honorary Guardian is granted to someone who through their support, encouragement, and donations is making an impactful difference for the children of our community.
The first-ever title of the Honorary Guardian was granted to Glen Gibbons. A devoted father, competitive businessman, and generous philanthropist, Glen has been one of the largest supporters of The Valley Guardians since the beginning!
"Before going to my first Valley Guardian event, I thought I was just going to have a fun day out with the boys, and came out to support my brother Rich. Throughout the day it became obvious that this was a great group of people who care so much about this incredible cause." Glen said about attending the first Valley Guardian event.
"It is always extremely moving to hear how the children are affected by the charity. I was inspired by how The Valley Guardians have such a real impact on these children, it makes the trip worth it every year.  I fly from The Bahamas to Phoenix and the long trip is almost an afterthought when I see the difference I am making for these kids!" Glen shared on why he continues to come out to each yearly event and shows his support.
When he isn't finding new ways to give back to our community, he is searching for new and exciting ways to improve his clients' investing experience. Glen boasts over 15 years of experience in the investment industry. Working with Caravel Capital (Cash fund), He uses his laser focus on merger arbitrage, special situations, and market neutral strategies to find the best opportunities for his investors. He takes his competitive spirit and is always looking for ways to improve his investors' experience by keeping them well informed and finding risk-neutral options.
What It Means To Be The First Honorary Guardian
"At the end of the day, my daughter is my inspiration to be the best person I can be. Seeing how this children's charity impacts these kids, I see my daughter through their eyes, it is so moving. There isn't a dry eye in the house after we hear from the kids at the event. I want to provide the best life I can for children, and be the best person I can be for my daughter by giving back to children who need it most!" Glen added about why The Valley Guardians' mission appeals to him.
Glen was introduced to the organization by his brother Richard Gibbons. Richard, an active board member of the Valley Guardians and an accomplished businessman, as one of the top 40 Entrepreneurs invited to Canada 2015 to Quantum Shift, the  Richard Ivey Business School.  He has been involved in EO Canada and is a Past Member of Vistage Canada.
When Glen isn't working for his clients or traveling to the Valley Guardians event, he loves spending time with his family. He takes his competitive spirit into his work, play, and family life and is always looking for his next adventure.
A Lasting Impact
While Glen's contributions to the Valley Guardians have been great, they pale in comparison to the impact he has made for the children of the Valley. With hundreds of thousands of dollars donated Glen has helped countless children gain scholarships to private schools, have access to school supplies, hot meals and gifts for holidays and special occasions. He has helped families with sick children cover expenses and removed financial hardship on children in the valley. Glen through his work with the Valley Guardians has changed countless lives of children by providing them opportunities to succeed.
Year after year, Glen continues to lead others by his generosity, and empathy for the children here in Arizona while living over 2,000 miles away! Thanks to his continued support, and extremely generous contributions, Glen is always teaching others how to give. Congratulations Glen on receiving the title of Honorary Guardian, and thank you for your continued support!
If You would like to contribute or join The Valley Guardians, Click here. Thank you.