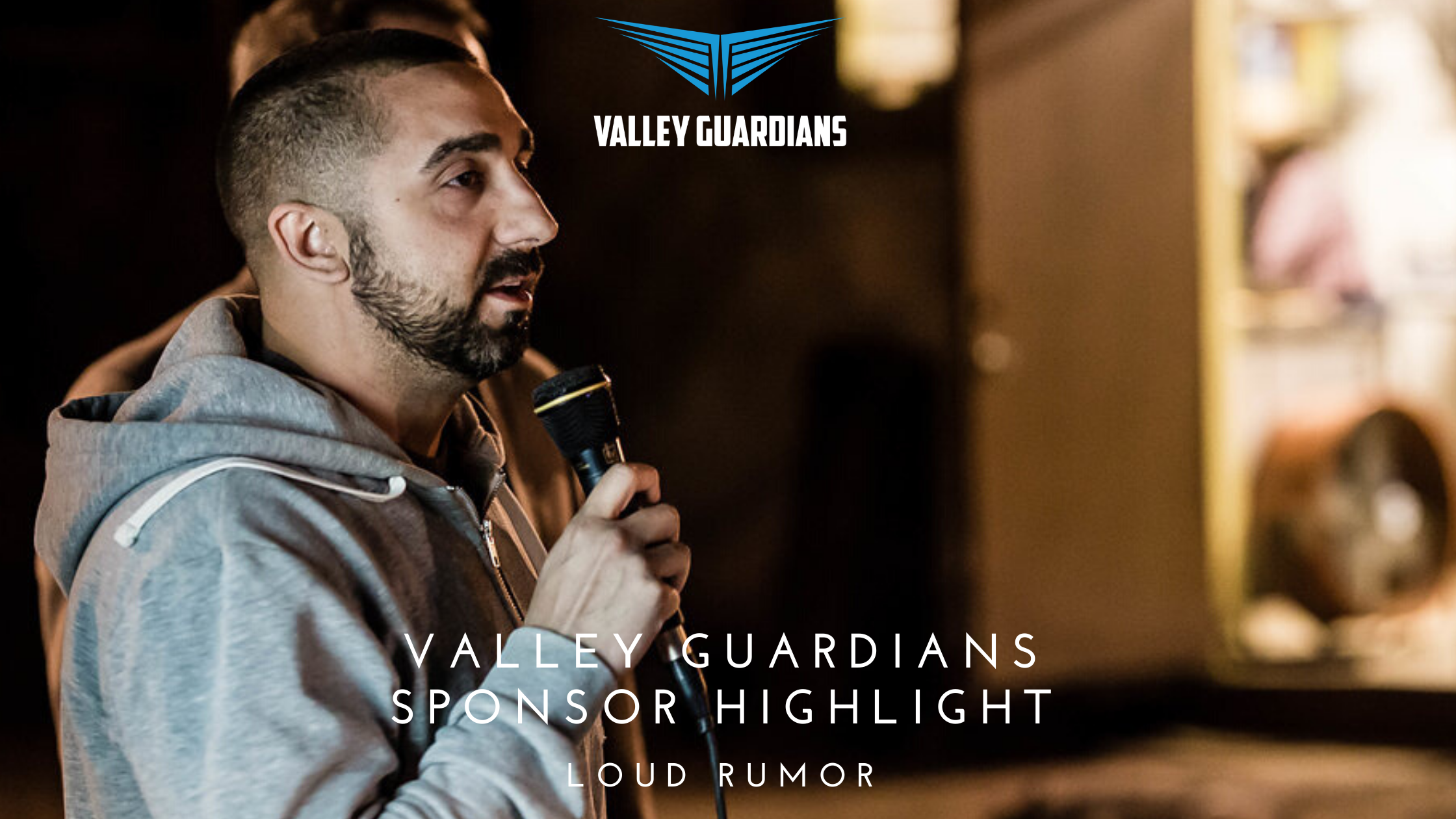 In the sweltering summer heat deep in the Arizona countryside tucked away in a secluded ranch. The hum of machines exploring the desert is echoed far from the ranch. After the dust had settled and the hot desert sun had set, the guys settled in for a focus of the day's event. After a day of rugged trails, the ranch had grown quiet while the group discussed the true reason for the day.
What seemed like a day of fun in the desert was much more than that. While networking, drinks, and fun was a great way to spend the day, the group knew that there was much more to be accomplished that day. For the first-ever Valley Guardians event was in full swing and the legacy of the Valley Guardians was set into motion.
Among the many donors in the room was Mike Arce, CEO of Loud Rumor. A family man and energetic CEO he could see the potential of the impact the Valley Guardians could have to change the future of the valley.
Worlds Collide
"I was introduced to the Valley Guardians by one of the founders, Loren Howard. We had worked closely and he had mentored me in the past and I could tell he was passionate about it. I had a great day out in the desert and met so many amazing people." Said, Mike Arce
The Valley Guardians is about making a lasting impact. With the help of our donors and sponsors, we work closely to ensure that the most deserving children get a fighting chance at a better life. Whether it is a scholarship, a mentorship or leadership program, a sick child whose family is in need of financial help, or even just a Christmas gift. The Valley Guardians ensure that no matter the circumstance, every child gets the chance they deserve at a great childhood.
"What appealed to me most about the Valley Guardians is that they are making a lasting difference in the community and not just a band-aid to a bigger problem. We are showing these kids their true potential, and are mentoring them into a better life through education." Mike continued.
Making An Impact
Children in poor families often 'miss out' on key parts of being a kid. Anything from birthdays, holidays, and everyday life are hard for children in low-income families. With many families struggling to survive, children often don't get access to the same educational opportunities as others. This educational gap can make it hard for anyone to succeed. With the Valley Guardians, no child gets left behind.
"I just really like helping people succeed, really understanding how to make a huge impact for one person as much as I can." Mike continued on why the Valley Guardians resonated with him. Loud Rumor continues to sponsor the Valley Guardians, and MIke himself personally donates to the cause each year.
There are many charities out there, but unfortunately (with many of them), the dollars don't always go directly to the cause. This makes it hard to see how your donation is making a difference for your community. The Valley Guardians is a local Phoenix charity that ensures that every dollar raised helps children right here to get the help they need to succeed.
Meet Loud Rumor
"I am really focused on building a culture of winning. No matter what aspect of business it is I love to see people succeed and do well, and that's why we do all that we can to ensure every client is successful." Mike shared his business.
Loud Rumor is a business unlike any other. Loud Rumor, is hyper-focused on educating fitness studios and gyms the secrets to success. From marketing, finance, administration, and much more. They work with each client to ensure they have the training they need to accelerate their business to the next level.
"We want every one of our clients not just to do well but thrive. We make sure they have expert resources so they can make the most of their business and make it work for them. We cover every aspect of running a business and only offer the best resources to ensure success!" Mike continued about why he loves his business.
Loud Rumor boasts over 1,500 fitness studios, with local and nationwide clients. This year they taught clients how to pivot. Loud Rumor ensured the success of each client this year. From teaching fitness centers on how to go virtual, code their sites, apply for loans, not a single client of Loud Rumor closed in 2020.
"To be successful means to set goals for yourself in all the areas of your life and achieve them, while constantly setting the bar higher and higher. I think gratitude is extremely important to be happy wherever you are on your journey and to feel confident in following your path." Mike explained how they lead clients to success.
Changing The Future
The Valley Guardians Have Raised Over $1.5 Million Dollars for over 200 children in the valley to build the foundation for a better future. From education, mentorship, financial assistance, and medical assistance, the Valley Guardians ensure that children in our hometown get the helping hand for a better future.
As a 501-c3 charity with a $0-dollar operating budget, every cent of your donations goes directly to the children here in our hometown. With the help of our sponsor and donors, the Valley Guardians can continue to support children through opportunities to help them succeed.  You can learn more, or donate, here.
"My Dad and my children are my greatest inspirations. I have learned so much from my family, and want to give back to my community. I want to give everyone a chance to succeed." Mike added about his continued support of the Valley Guardians.
Thank You, Mike and Loud Rumor for your continued support of the Valley Guardians.
Learn More about Mike Arce, and Loud Rumor Here.