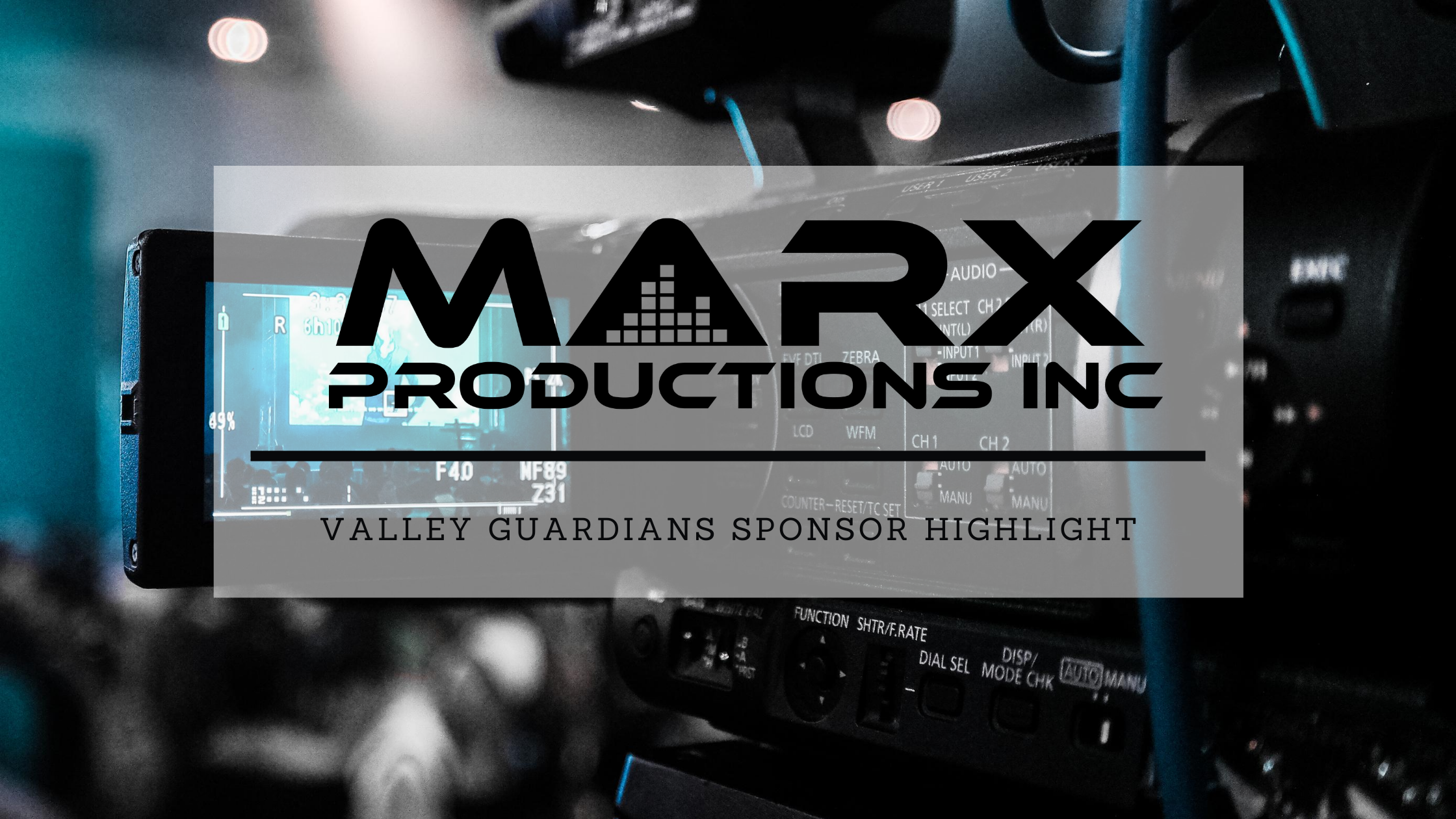 For the past four years, The Valley Guardians host a one-of-a-kind fundraiser for the children of our community. At these events, business owners, entrepreneurs, and other prominent members of the community meet to raise hundreds of thousands of dollars.
As a non-profit with a zero-dollar operating budget, every dollar used for our events comes directly from our committed board members and corporate sponsors. Each penny donated goes directly to the causes, to ensure maximum impact. To ensure each donation goes directly to the community, the board members and generous sponsors take on the financial responsibility for each event.
With every Valley Guardian event committed to improving children's lives, we understand the importance of delivering a clear message. Thankfully with the help of one of our initial sponsors the Valley Guardians have never had an issue delivering our message.
How They Support The Community
Marx Productions, one of our first-ever sponsors, has been with us since our inception. They offer audio and visual services that elevate nearly every Valley Guardian event to the highest caliber.
"I've supported The Valley Guardians since day one. I want to help them succeed in their mission which will only help to build our community." – said founder and CEO Mike Marx.
Marx Productions is the most trusted source for full-service audio/visual production, offering scenic design and meeting services with national, virtual, and international clients. They specialize in producing seamless meetings and events for any business. With their help, The Valley Guardians have been able to clearly deliver our message and help raise hundreds of thousands of dollars!
Who They Are
"Kids are our future. Being able to give back and help those that were in a situation like mine is an inspiration of mine. My family is extremely important to me, and I want every kid to have the best life they can possibly have." Stated Mike Marx, on why he continues to support the Valley Guardians' mission.
There are many big charities out there, but unfortunately (with many of them), the dollars don't go directly to the cause. Thanks to our corporate sponsors, the Valley Guardians can make sure that  100% of what is raised goes directly to the children and youth in the local community.
The Valley Guardians believe that children deserve an equal opportunity to education, mentorship, and the resources to help them succeed. With every dollar donated going directly to help children gain better access to these crucial elements to succeed.
"For me, success means being able to grow personally and be able to give back to the community that has helped me in so many ways. I think everyone should pay it forward to help build a better community." Marx Continued.
How They Are Impacting the Community
Marx Productions' reputation is built on flawless experiences.  When you want excitement, energy, and precision, call on Marx.
"I've always valued the friendships and relationships we make at each event. I really get to learn more about different industries and learn about new perspectives. The people I met each offer a unique voice which I find really inspiring to capture." – Marx added.
Marx Productions continues to help businesses build their events to be fully enjoyed without technical difficulties. Making for a more enjoyable and productive event for all that attend. The sky's the limit on how Marx Productions is helping businesses continue to elevate their production. With more companies switching to virtual events, Marx Productions has helped businesses navigate the proper and secure ways to host webinars, podcasts, and virtual conferences.
Summary
For each event, The Valley Guardians deliver an important message to our audience to stress the impact we make on the countless futures of children in our valley. In order to properly express that to our donors, Marx Productions takes our message to the next level.
"Mike and Marx Productions continue to be one of the largest supporters of Valley Guardians, and have been since the beginning. They guided us to create an amazing event with the best audio and visual, from just a loose concept of what we needed. He has been there with a helping hand and support every step of the way and turned our idea to a one-of-a-kind event that raises over 7 figures raised in 4 years.  We are greatly appreciative of his kind heart and his belief in what we are about." said founders and board members Braden Hudye, and Loren Howard.
Marx Productions offers the top of the line technology, resources, and services for a flawless event experience. They work tirelessly to produce the custom and unique visions their clients need for their events! Learn more about Marx Productions, Inc. here! 
Thanks to the continued support, Marx Productions continue to change countless futures of children in the Valley. Thank you for your continued support!
If You would like to contribute or join The Valley Guardians, Click here. Thank you.