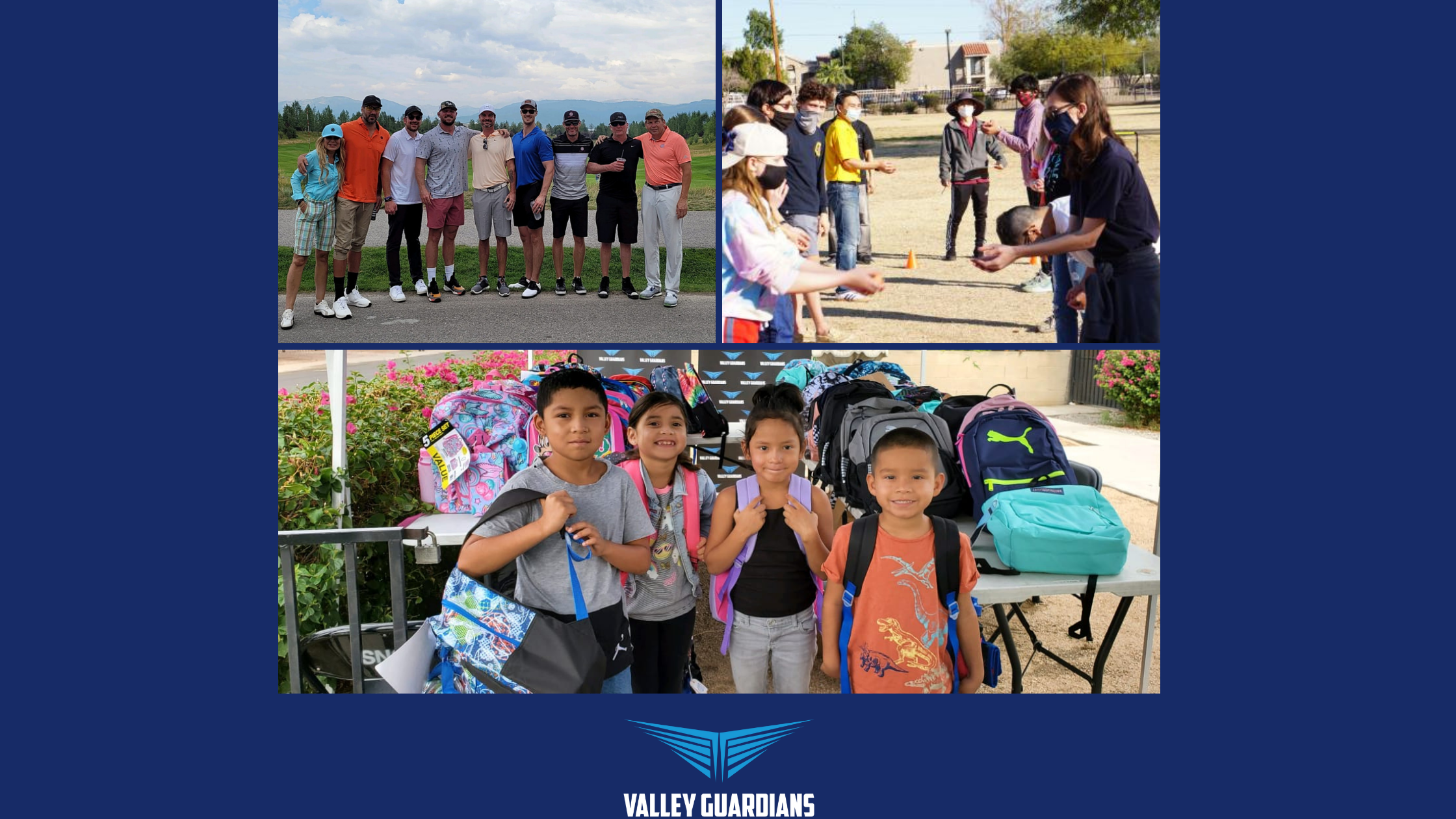 Welcome to August! While the Valley is still in the deep heat of summer, The Valley Guardians are hard at work making sure that your donations are making the largest impact ever!
Back-To-School
No kid is excited to hear that it is time to head back to school.  For some children, back to school can be even more stressful. Many children often are unprepared for the new school year, making it hard to excel.
The Valley Guardians know that education is one of the top ways to reach success, so every child needs to be prepared for what the new year can bring.
The Valley Guardians held our Back-To-School Initiative to kick off the new school year. Backpacks were filled with essential school supplies for the Santo Nino Community.
"This is why we do what we do! Everything we do is to make life better for the kids in the valley", said Naidu Vos, Event Director of the Valley Guardians.
The Valley Guardians provided essential school supplies and backpacks so that more children can be excited and be prepared to go back to school! Thanks to all your donations we were able to provide over 200 backpacks full of school supplies!
"Thank you very much, Valley Guardians, for your undying generosity", said Fr. Romeo of the Santo Nino Catholic Community.
LSA Success Stories
The Valley Guardians Executive Leadership Program works with The Leadership Society of Arizona to help teach children the tools of success.
One of the key components to nurturing students is mentorship. Mentors play a pivotal role in the development of future leaders as they teach them how to set goals and tap into their own personal strengths.
Alexis is a bright young man that has an incredible story and has overcome many obstacles in his life to be where he is today. With an impossible situation before him, Alexis was introduced to a non-profit, Boys Hope Girls Hope of Arizona (BHGH), that helps academically motivated students rise above disadvantaged situations and become successful throughout high school and college. Amazingly, they do this through a stable family-like home setting for boys and girls to live in that is managed by house parents whose sole purpose is to help bring this to fruition for each child.
Alexis had difficulty transitioning to this new living situation, along with the boredom of online learning for the previous year. He struggled to maintain his motivation for good grades and active involvement in BHGH. After his first semester, he strongly considered leaving the program and going back to live with his older brother.
As part of the Valley Guardians Executive Leadership Program, Alexis was paired with a success coach to help him work to understand his path to success. He began to improve in his grades (from C's to A's). He opened up about his interests and explored new career possibilities. In no time, Alexis was becoming an incredible leader.
"Mentors play a huge role in the whole experience. From creating goals, talking about current and future events, your mentor provides you with their wisdom and gives you insight based on that. I've had countless times that my mentor helped me solve or settle out a problem I was dealing with internally. I never would've thought that LSA would have an impact as big as this in my life." – Alexis
Alexis was chosen to present at the Valley Guardians Executive Program Closing Ceremony. We wish Alexis all the best, as he enters his senior year of high school at Brophy High School.
Board Retreat
The Valley Guardians Board Retreat was held in Driggs, Idaho. The Board discussed many ways to better serve the children in our valley!
The Valley Guardians are continuing to focus on finding ways to maximize donations for our recipients and continuing to have the biggest impact on the future of children in the valley.
Legacies and Impacts. These two things are the driving factors of the Valley Guardians. With the help of our Corporate Sponsors, we can continue to focus on helping children in the valley, and the impact we can make to change their lives! With your support, we can continue to ensure that 100% of all our donations go directly to the children of the valley!