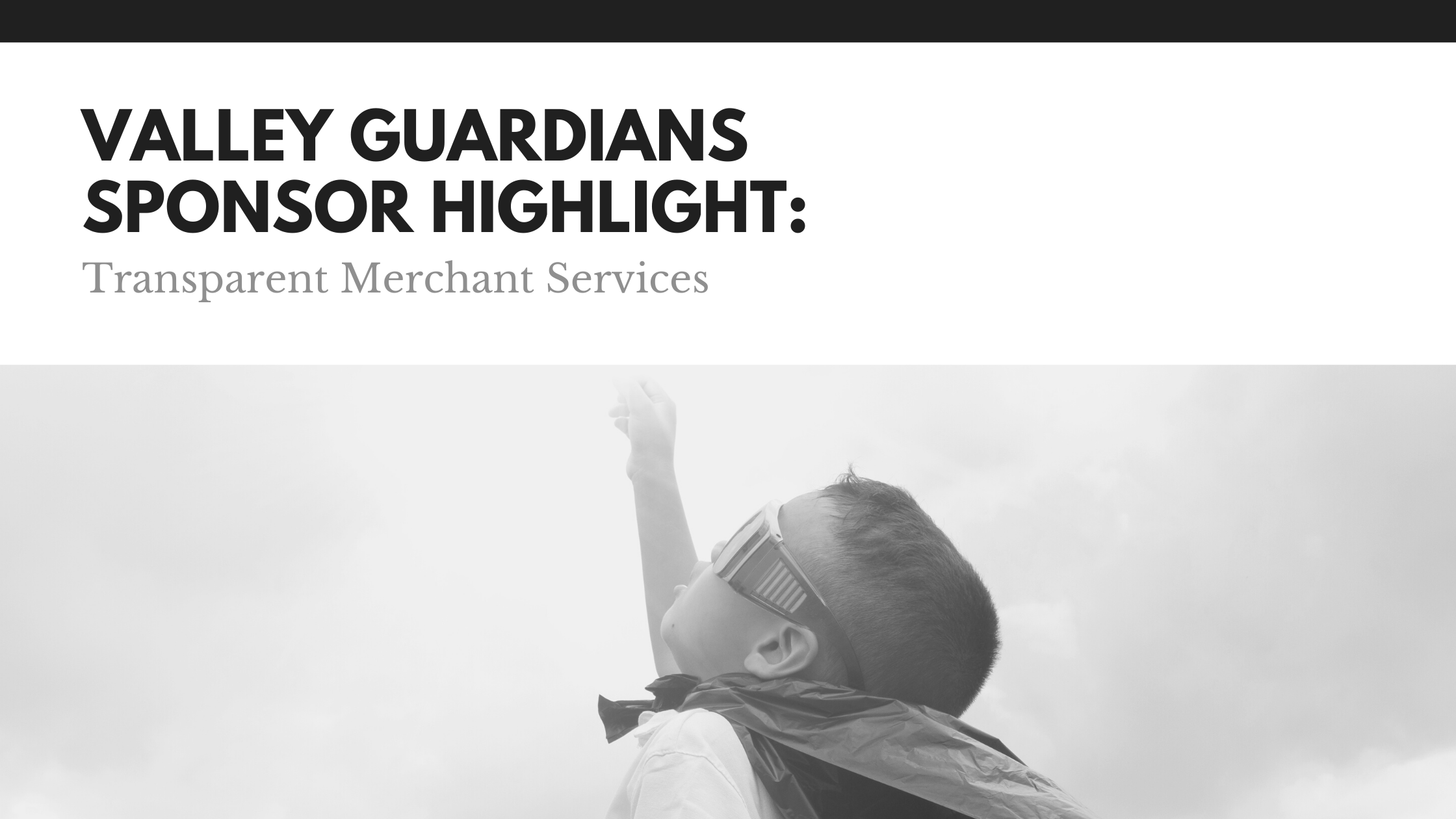 Many charitable organizations face one glaring problem. Overhead costs. Small fees and costs over time can slowly eat away at donations meaning that at times, your donation may not have the impact you think it does.
As an Arizona non-profit organization, we work hard to ensure that 100% of your donation goes directly to the children, not overhead fees. With the support of our donors and corporate sponsors, we can ensure that donations can make the biggest impact. Thankfully our latest corporate sponsor understands the importance of minimal overhead!
We are thrilled to introduce one of our newest sponsors, Transparent Merchant Services.
Making An Impact
Our latest sponsor is working closely with The Valley Guardians to help make a real difference in our community.
With the help of all of our sponsors, we are working to end generational poverty and help impoverished youth to reach their full potential through education, mentorship, financial assistance, and medical assistance. By teaching impoverished children the foundations for success not only can we help them reach their full potential, and give them lifelong skills.
" I am honored to be able to support a group of like-minded entrepreneurs and business leaders who offer their time,  effort and money to give back to the youth of our  amazing community, and give them an upper hand and a head start in life."  said Dustin Sparman, CO-Founder and Managing Partner of Transparent Merchant Services.
With our sponsors and donors, The Valley Guardians work closely with the impoverished youth in Arizona to provide them scholarships, school supplies, and leadership and mentorship opportunities to guide them to a more successful future.
Meet Transparent Merchant Services
Transparent Merchant Services was created to provide a simple and transparent solution to credit card processing.  In an industry that is built off of charging exorbitant and often hidden fees to business, we offer a simple and easy to understand competitive solution.
"For business owners, they need transparency and simplicity. We cut out the guesswork and make it easy for them to grow their business." shared Dustin Sparman, CO-Founder and Managing Partner of Transparent Merchant Services.
Transparent Merchant Services Provides everything businesses need to grow. Whether you need storefront or online payment options. Transparent offers solutions to save you money and simplify your business. No more middlemen and no more extra charges affecting your bottom line. Business owners get full control of your business regardless of where it takes you.
Transparent Merchant Services eliminates the extra fees that hurt your business. There are no statement fees, batch fees, reporting fees, non-qualified fees, termination fees, and dozens of other unnecessary fees. They are confident that their service and savings don't require commitments of any sort, including contracts and sign-up fees.
Building A Better Future
"One thing I love about the valley guardians, the fact that 100% of the contributions collected go to the youth in the community. One of my big inspirations is my family, and I want to give back to the children of our community in a meaningful way." concluded Dustin Sparman, CO-Founder and Managing Partner of Transparent Merchant Services.
Thank You Transparent Merchant Services for your support of the Valley Guardians. You can learn more about them here: https://trytransparent.com/