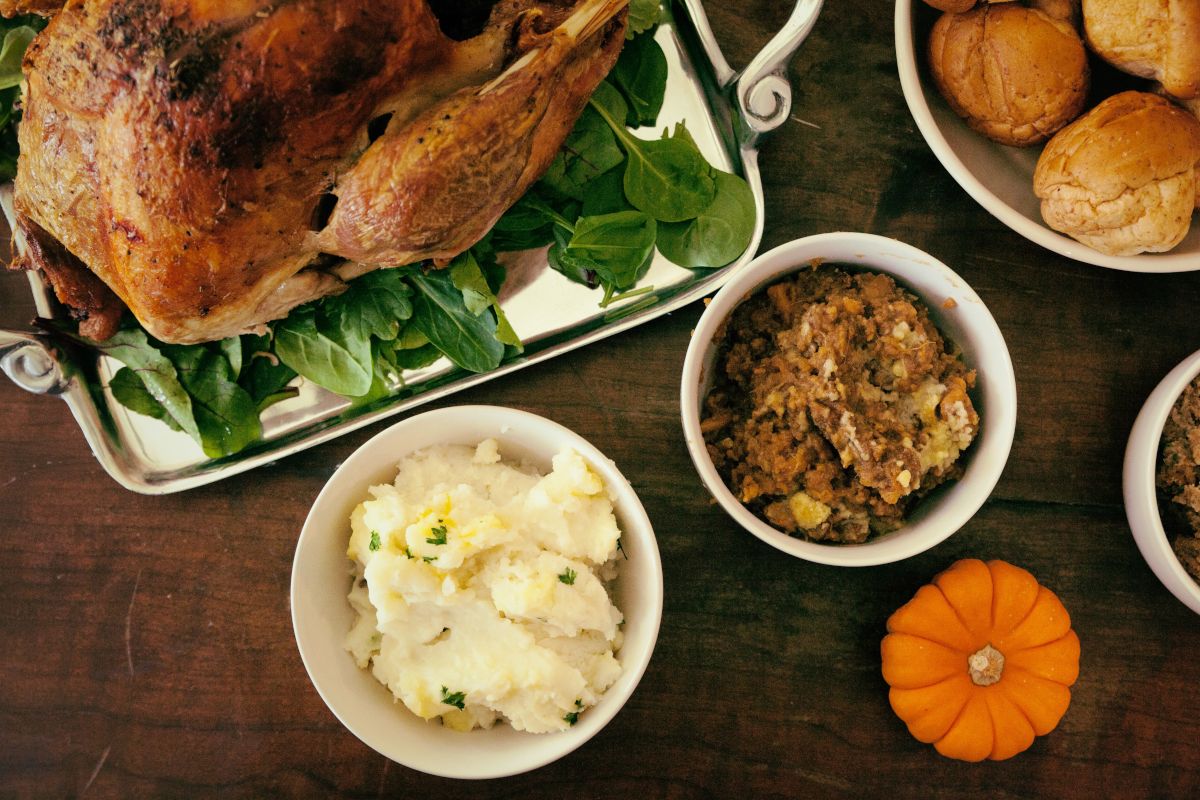 This year we are taking on our largest number of families, and making sure they have a great thanksgiving. With your help, we provided over 500 families with a one of a kind Thanksgiving basket. These baskets include turkey, ham, potatoes and other thanksgiving staples to make holiday meals special! A big Thanksgiving thank you to all who submitted a thanksgiving leftover recipe for our families to use!
Thanksgiving Leftover Casserole
Instructions
Preheat oven to 400-degrees.

Combine turkey and cranberry sauce and spread evenly on the bottom of a 9×13 glass baking dish.

Evenly press on leftover mashed potatoes and sprinkle corn over the top.

Mix together milk and leftover gravy and spread evenly over potatoes and corn.

Sprinkle on leftover stuffing and lightly drizzle chicken broth over the top (this will keep the stuffing from drying out).

Cover with tin foil and bake at 400-degrees for appx. 35-40 minutes or until heated through.
You can help by donating to our Thanksgiving initiative! Click here to buy a $20 gift card for a family in need! As always your donation goes to the families in need, and can help ensure that no child in the valley is hungry on thanksgiving. Thank you for being a part of the Valley Guardian community.