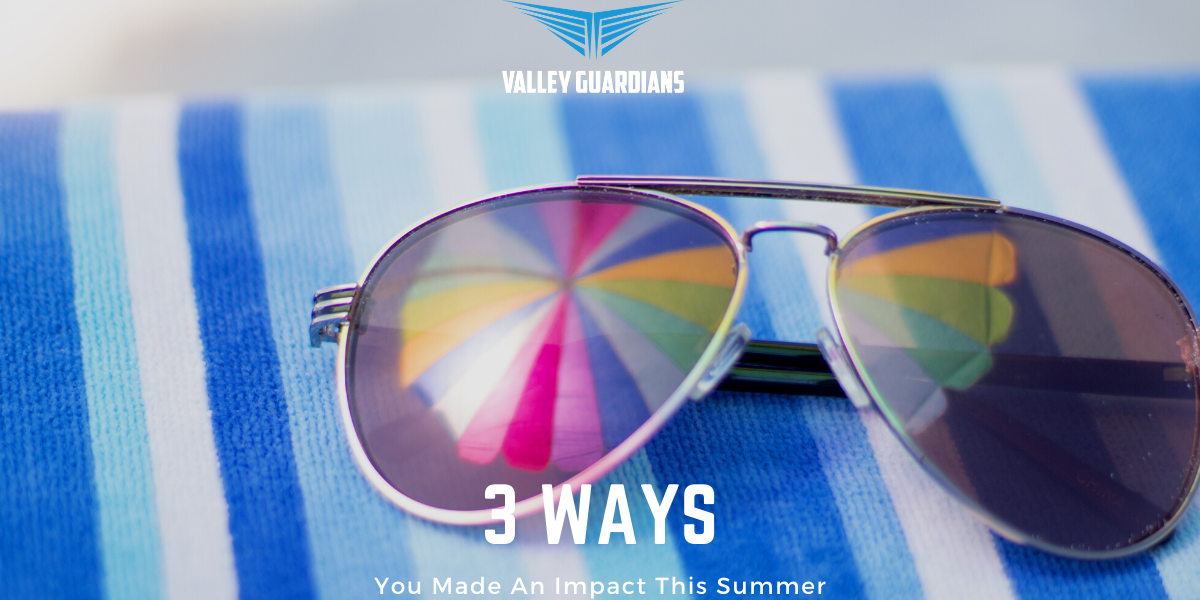 Summer is perfect for taking some much-needed rest and relaxation. While the lazy summer days are coming to an end, The Valley Guardians have been hard at work to ensure your donations continue to make an impact. Here are the 3 ways you have continued to impact our community this summer!
21 students in grades 7-12 attended the Opening Ceremony of the Valley Guardians Trailblazer Initiative. This program helps guide students in 7-12th grade to navigate the tough choices ahead, from college, jobs, internships and much more. With the help of the Valley Guardians, Leadership Society of Arizona, and Genesis City, these students get access to one-on-one professional coaching, with leadership workshops, service opportunities, internships, support to college, financial aid and higher education, and job resources.  The Opening ceremony was a success with 100% of attendees finding the program helpful and feel they have the support to succeed. Thanks to you, they are getting ready to start off a wonderful year with the kids! You can see the opening presentation here! 
 The Challenge Foundation, one of the many causes we support launched 'The Great Summer Challenge'. This virtual challenge focused on building mindfulness, wellnesses, and goal setting. Classes from 5th-8th grade, met with coaches to help them set goals and plan for their future. The Challenge Foundation encouraged new hobbies as well. By providing the crafts, and resources for children to pursue new interests it helped inspire them to journal and set higher goals. The Challenge Foundation also encouraged children to find interactive tours and field trips with colleges, and museums. Learn More About the Great Summer Challenge Here!
The Valley Guardians officially partnered with the Phoenix Children's Hospital Foundation! The Valley Guardians have pledged a donation of $50,000 dollars to The Guardian Fund will be used to help at-risk families that are affected during these critical times in need. This includes financial assistance with families during their stay at PCH, direct medical expense assistance with treatments, and direct assistance with patients/families' bills/mortgages/unforeseen expenses while at PCH. We will be in touch with Social workers and start making a difference for those affected.
There are many big charities out there, but unfortunately (with many of them), the dollars do not always go directly to the cause. Thanks to our corporate sponsors, the Valley Guardians can make sure that 100% of what is raised goes directly to the children and youth in the local community.  "I've supported The Valley Guardians since day one. I want to help them succeed in their mission which will only help to build our community." – said founder and CEO Mike Marx.  Learn more about how Marx Productions, Inc continues to support and impact our community here!
Through your donations and support, the Valley Guardians are ensuring that children in the valley have every resource they need to succeed no matter the circumstances. This impact you have made will change the lives of children in the valley forever. Thank you for your continued support of The Valley Guardians mission and ensuring that every child in the valley is given the opportunity to succeed.